Fort Lauderdale Bankruptcy Lawyer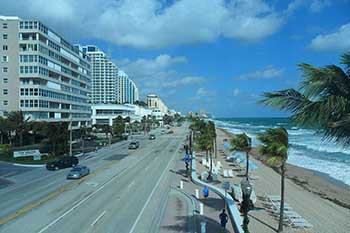 Howard Butler is a Bankruptcy Lawyer Serving Fort Lauderdale residents and all individuals and families living in South Florida. In the ongoing sluggish economic climate dating back to 2008, it is common for individuals and families to be struggling just to buy groceries and make their housing payment. If you are in a financial crisis because of a job loss, hours cut back, illness, mounting medical bills, or for any reason, it is important to know that you are not alone and that you have easy legal options for seeking relief from your overwhelming debt.
---
"I am a reformed and grateful client of Howard Butler."
---
Mr. Butler, an attorney in the Fort Lauderdale and Plantation area of South Florida is expert in helping people deal with their debt and financial issues. Howard understands the sleepless nights and constant anxiety associated with a troubling financial predicament. He also understands how important it is to you to fully understand your options for debt relief before making any big decision such as filing Chapter 7 debt relief. Mr. Butler always works with people to explore their options with their best interests in mind. Anyone and everyone will experience a financial dilemma at some point in their life, and Howard totally gets this fact. He will offer you candid, nonjudgmental advice so that you can make a decision, based on all your options, if the benefits of a Chapter 7 filing would be beneficial in your unique circumstances.

The Butler Law Firm and Howard Butler's years of knowledge of the Chapter 7 personal bankruptcy process enables Howard to offer you personalized support that you need to understand your carious options as an individual living in Fort Lauderdale, Broward County or anywhere in South Florida. Howard is here to help you eliminate your debt and get you a needed reboot — a financial fresh start — as quickly as possible.
---
"I have sought the assistance of Attorney Howard Butler on several legal issues."

---
Experienced Fort Lauderdale Chapter 7 Attorney
Howard's knowledge of ins and outs of the Chapter 7 bankruptcy process provides him the hands-on assistance his clients appreciate when seeking an attorney to guide them in filing for legal debt protection. Mr. Butler's personalized attention puts his clients at ease when they are delving into uncharted waters of filing for Chapter 7 bankruptcy.
---
"I live 2,000 miles away and was not able to help, but he found a local attorney who did. Thank you Mr. Butler."
---
Knowledgeable South Florida Chapter 7 Lawyer
Dedicated to providing the highest-quality representation possible, a South Florida bankruptcy attorney will work closely with you to help you traverse the Chapter 7 process as quickly and effectively as possible. Throughout your proceedings, you will work with the same representative rather than be passed from associate to associate, allowing you to create a trusting relationship.
Call our office to personally speak with Chapter 7 bankruptcy attorney Howard Butler at (954) 797-5338. You can schedule a free initial consultation to discuss whether filing Chapter 7 bankruptcy would make sense for you and your unique circumstances.
We are a debt relief agency. We help people file for bankruptcy relief under the Bankruptcy Code.
The Butler Law Firm PA serves all individuals living in South Florida and residing in Broward County, Palm Beach County, and Miami-Dade County; moreover we have worked for, counseled, or filed bankruptcy for individuals living in the cities of: Aventura, Boca Raton, Boynton Beach, Coconut Creek, Coral Gables, Coral Springs, Cutler Bay, Dania Beach, Davie, Deerfield Beach, Delray Beach, Doral, Fort Lauderdale, Ft Lauderdale, Greenacres, Hallandale, Hialeah, Hollywood, Jupiter, Lantana, Lauderdale Lakes, Lauderhill, Miami, Miami Beach, Miami Gardens, Miami Lakes, Miramar, North Miami, North Miami Beach, Palm Beach Gardens, Palm Springs, Palmetto Bay, Pembroke Pines, Pinecrest, Plantation, Riviera Beach, Royal Palm Beach, Sunny Isles Beach, Sunrise, and West Palm Beach.