Fort Lauderdale Bankruptcy Attorney Helps South Florida Residents
South Florida individuals and families smothered in credit card debt, medical bills and other crushing debt; students with overwhelming student loan debt; ANYONE can benefit by calling Broward County Bankruptcy lawyer, Howard Butler, to set up a FREE CONSULTATION to learn in total confidence if the U.S. Bankruptcy laws are a good fit for your unique financial and debt circumstances.
Individuals file bankruptcy:
To eliminate credit card debt
To eliminate medical bills
To eliminate income taxes older than three years
And…
To STOP repossessions
To STOP creditor lawsuits
To STOP the harassment by creditors at home and at work
To STOP a foreclosure lawsuit
To STOP wage and bank garnishments

What is the UPSHOT of all these Benefits?
You can be DEBT FREE
You get a FRESH START1
You can reestablish your CREDIT two years after bankruptcy
1The U.S. Congress set up Bankruptcy Laws
  to help citizens and businesses get a FRESH START
---
A Recent Butler Law Firm Client Review
"I have sought the assistance of Attorney Howard Butler on several legal issues. No matter the topic, Attorney Butler has always been very knowledgeable and helpful. If you are seeking an attorney to help you with your legal issues, I am certain you will be happy hiring Attorney Howard Butler, I highly recommend him for any legal problem you may have."
—Nancy Gordon
---
Benefits of Filing Chapter 7 Bankruptcy
When given the choice between Chapter 7 and Chapter 13, many of my clients choose to file a Chapter 7 bankruptcy because it discharges (eliminates forever) most debt. That said, a qualifying debtor must meet the income limitation.
In a Chapter 7 bankruptcy, the debtor receives a "fresh start," just as intended by the U.S. Congress when they wrote and structured the federal bankruptcy laws. The goal of Chapter 7 bankruptcy –again as planned by Congress– is to give YOU, the debtor, a new fresh start. Using the Chapter 7 laws, we can eliminate most debt which will free you from and personal liability for that debt. When we sit down at our preliminary FREE consultation, we can explore what dept you have and what can me eliminated and certain debts (if you have them) cannot be discharged.
Some debt are not dischargeable – Those debts that are NOT dischargeable including student loans (unless the court rules otherwise in your case), spousal and child support, certain taxes, and any debts that you incurred by fraud (unlikely). Certain debt, such as a home mortgage, or a tax lien or mechanic's lien against your property will also remain viable after the completion of your Chapter 7 bankruptcy.
–
There is NO limitation on the amount of debt that can be eliminated (discharged) – in a Chapter 7 bankruptcy, unlike a Chapter 13 bankruptcy. The rules of Chapter 7 bankruptcy do not set any limit on the amount of debt a Chapter 7 bankruptcy filer may petition to discharge.
No years-long repayment plan – By filing Chapter 7 the debtor does not have to repay debt by way of a court-approved repayment plan as they sometimes will have to do under a Chapter 13 bankruptcy. UPSHOT? – The successful Chapter 7 debtor is no longer responsible for repaying the debt after the debt's discharge.
Speed is a HUGE Benefit! – The discharge of debts under a Chapter 7 bankruptcy happens very fast. In a typical Chapter 7 case, the discharge of debt may happen in as short as three months. Often, 60 to 90 days after the debtor files for Chapter 7 bankruptcy, the court will issue a discharge order. After the trustee distributes any property a debtor may agree to dispose of to unsecured creditors, the bankruptcy court will close your case and YOU ARE DONE.
---
Benefits of Filing Chapter 13 Bankruptcy

A Chapter 13 bankruptcy is sometimes called a "Home-Saver Plan," – or a "Wage Earner's Plan" because it enables (1) people to save their homes from foreclosure, and (2) individuals with regular income to come up with a realistic plan which they will submit for approval to repay part or all of their debts. Unlike a Chapter 7 bankruptcy, where many of the debtor's assets must be liquidated to repay creditors, under Chapter 13, you are allowed to submit a sensible repayment plan, that takes into account your REAL life circumstances, to make installment payments to your creditors over time (usually from 3 to 5 years). In no circumstances, can your repayment plan go longer than five years.
STOP a Foreclosure / STOP a Car Repossession – Chapter 13, the 'Home Saver's Plan,' offers homeowners an opportunity to save their homes from foreclosure. By filing a Chapter 13 Bankruptcy, individuals can STOP foreclosure proceedings and may then be allowed to take care of their often insurmountable past-due mortgage payments over a time table arrangement. That said, you must be in a position to make all regular mortgage payments that come due during the Chapter 13 repayment plan on time. A Chapter 13 bankruptcy make it possible for individuals to make up for missed mortgage payments and car payments over their approved repayment schedule.
Create a Realistic Repayment Plan – A Chapter 13 bankruptcy allow individuals to make monthly payments to a bankruptcy trustee based the repayment schedule that the individual creates and submits to the bankruptcy court. We will often hammer out your repayment plan here in my office. A repayment plan more realistically allows the the individual debtor to pay what he or she can afford, which is often FAR LESS than the payments that are being demanded of you now, which is why you are facing a financial crisis.
---
CALL South Florida Bankruptcy Lawyer Howard Butler at (954) 797-5338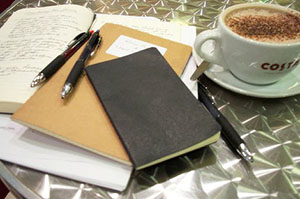 Debt relief attorney, Howard Butler, provides a FREE sit-down consultation to answer all your questions about filing for bankruptcy.
Howard has provided debt relief legal services in South Florida for years, offering his clients affordable services and one-on-one personal attention.
You will not be handed off to a new associate attorney or a paralegal!
The Butler Law Firm PA serves all individuals living in South Florida and residing in Broward County, Palm Beach County, and Miami-Dade County; moreover we have worked for, counseled, or filed bankruptcy for individuals living in the cities of: Aventura, Boca Raton, Boynton Beach, Coconut Creek, Coral Gables, Coral Springs, Cutler Bay, Dania Beach, Davie, Deerfield Beach, Delray Beach, Doral, Fort Lauderdale, Ft Lauderdale, Greenacres, Hallandale, Hialeah, Hollywood, Jupiter, Lantana, Lauderdale Lakes, Lauderhill, Miami, Miami Beach, Miami Gardens, Miami Lakes, Miramar, North Miami, North Miami Beach, Palm Beach Gardens, Palm Springs, Palmetto Bay, Pembroke Pines, Pinecrest, Plantation, Riviera Beach, Royal Palm Beach, Sunny Isles Beach, Sunrise, and West Palm Beach.